Management
Urban Rec Okanagan is run and organized by Jamie Taverner in conjunction with Urban Rec's Vancouver office team.
In addition to a small full time staff, Urban Rec Okanagan employs between 5-10 event coordinators at various event venues to help make sure that everyone is having a great time out there.
Here is a little more about each of our full time staff.
---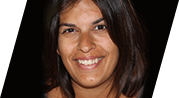 Jaime Taverner
Managing Partner Urban Rec Okanagan
For the last 9 years, Jamie's passion for sports and enthusiasm for building a healthier community led her to coordinate sports leagues for the public through the Kelowna Sport & Social Club and now as Managing Partner of Urban Rec Okanagan. Beyond just encouraging a healthier Okanagan, Jamie also has a passion for bringing the community together through coordination of events for local charities working with such groups as the Easter Seals 24 Hour Relay and the Cops For Kids Charitable Foundation. Jamie is married and has a daughter named Kenzie and son named Austin.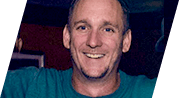 Steve Laing
Co-Founder & Managing Partner
A managing partner of Urban Rec, Steve has worked extensively at both UBC and SFU in the Recreation and Athletics departments organizing and executing special events, tournaments and sporting leagues. He has had experience with such international events as the Air Canada Championship Golf Tournament and several international collegiate sporting championships in swimming, track, and field. A lifelong sports fan Steve can usually be found watching or playing sports everywhere he goes. Steve is a graduate of UBC.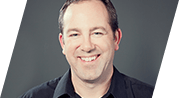 Chris McNally
Co-Founder & Managing Partner
Chris founded Max Fun Sports & Entertainment in 2001 and quickly established it as a top notch sports and social club with a creative flair for new events and a participant focus.
In 2003 Chris partnered with Steve Laing to bring Max Fun to the next level, which they did when in 2004 Max Fun Merged with Vancouver Sport.com to form what is today known as Urban Rec. Chris is a lifelong sports fan and very active in a variety of sports. He holds a B.A.Sc and an MBA from UBC and is married to his wife Amanda and has two children Jacob and Penelope.